What kind of defects does Helmee CSD® can find?
*Music: https://www.bensound.com
Helmee CSD® automates inspection process for high gloss products. There are reasons why automotive components manufacturers found Helmee CSD® is valuable. We would like to introduce what kind of defects Helmee can find in this article.
1. Various types of defects
Helmee CSD® can detect two kinds of defects mainly. First ones are defects influencing the reflection on the surface. If glossiness or reflectiveness is missing from the surface, it is possible to detect them, because Helmee CSD® technology detect defects by looking at reflection from the surface. For example, scratch, dot, missing coating, pinholes, spot, pore and burn mark type of defects in below are representative of these defects.
Another one is defects influencing shape of the surface. Helmee CSD® has various kind of image channels developed by Helmee specialists and they allow us to see shape changes on the surface. Dent, grain and bubble type of defects in below image are typical defects having shape.
These defect types are just examples, Helmee CSD® can find more. Sometimes our customers introduce new type of defects, this is how we are motivated to develop our technology. Thanks to our customers and skillful specialists, Helmee CSD®'s capability is growing rapidly.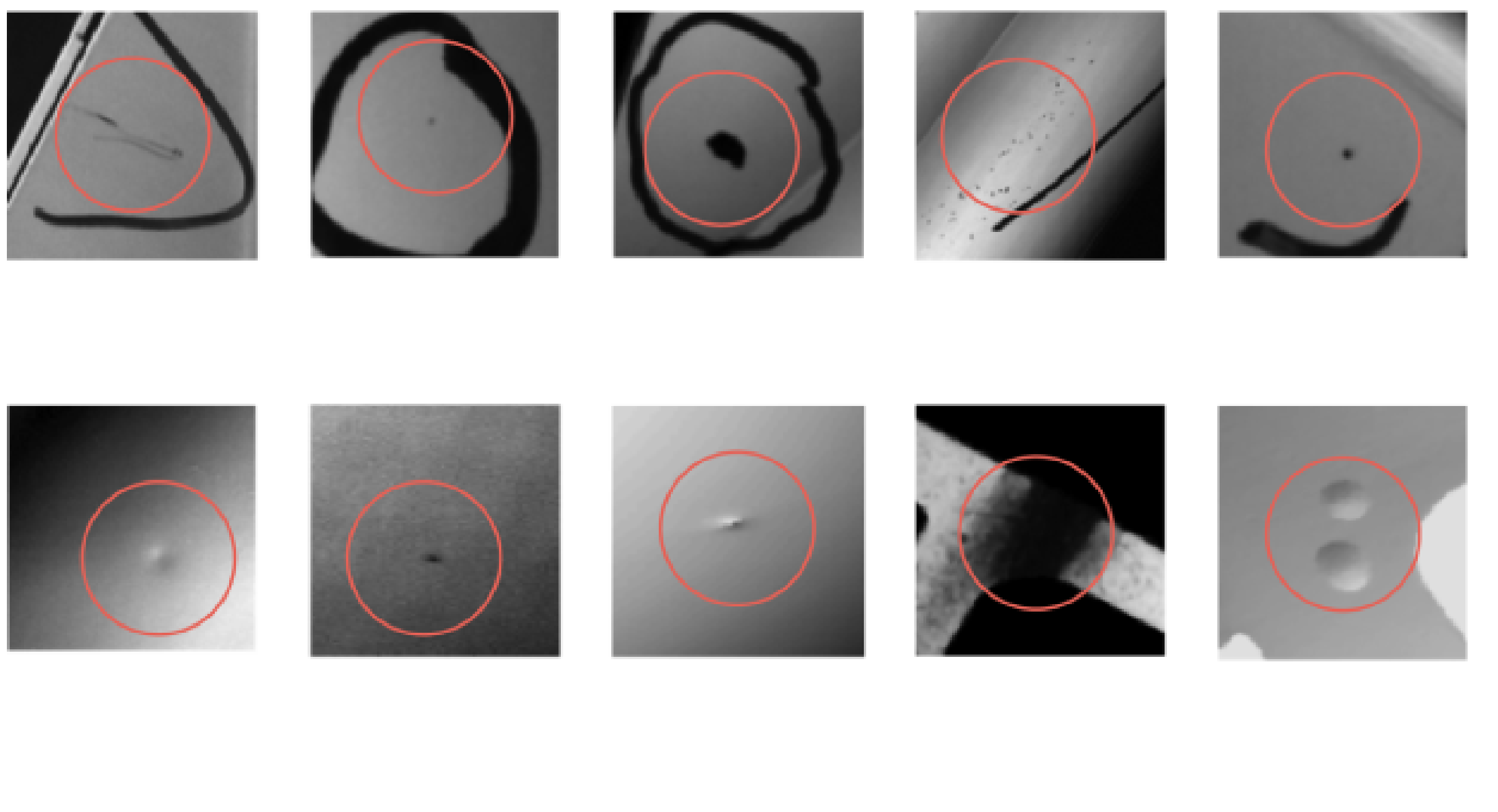 2. Detectbale defects size
Usually OEMs in automotive industry set the inspection criteria for their suppliers. For instance, OEMs demand suppliers to keep biggest defects less than 0.3mm2. Helmee CSD® can detect 0.03mm2 size of defects whereas human eye can find 0.01mm1. However, finding small defects from reflective parts make human eyes tired. Because of this, human eye inspection outcome is usually not stable, and accuracy is not high compare to machine vision systems like Helmee CSD®.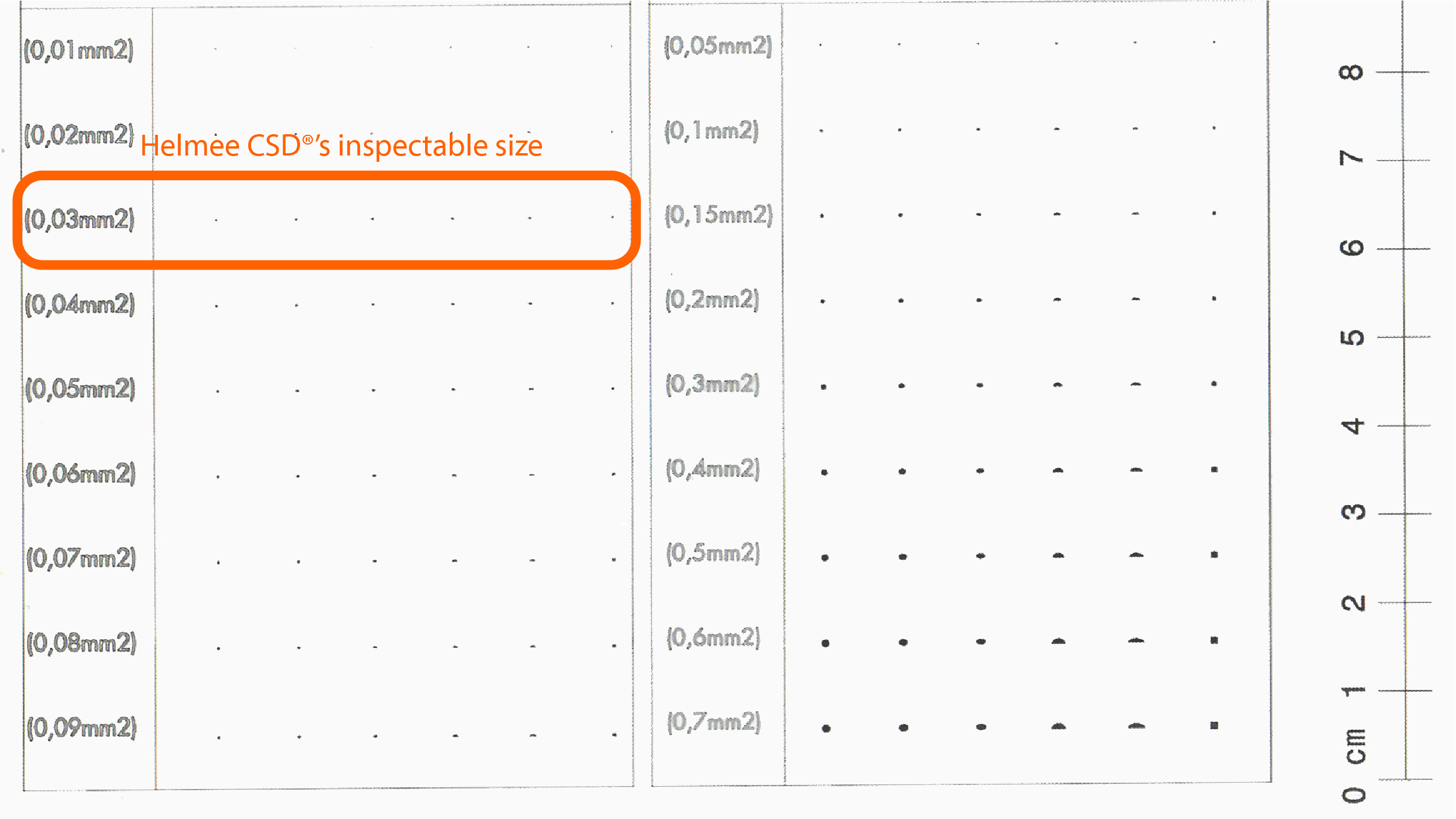 Our customers have reported 80% accuracy on average per inspector.
Helmee CSD® has typically accuracy of more than 95%.
To learn more about CSD® technology and automated inspection of highly reflective products, please contact us.
We look forward to discussing the subject with you further!
Follow us on social media

Get a feasIbility study
Challenge us
with your own product
Our machine vision system recognizes all electroplating defect types — manual inspection is never capable to the same accuracy.
Challenge our game changing technology with Your products! Get in touch and let's get improving.
Automated surface quality inspection