Control Messe assembles the best solutions for industrial quality assurance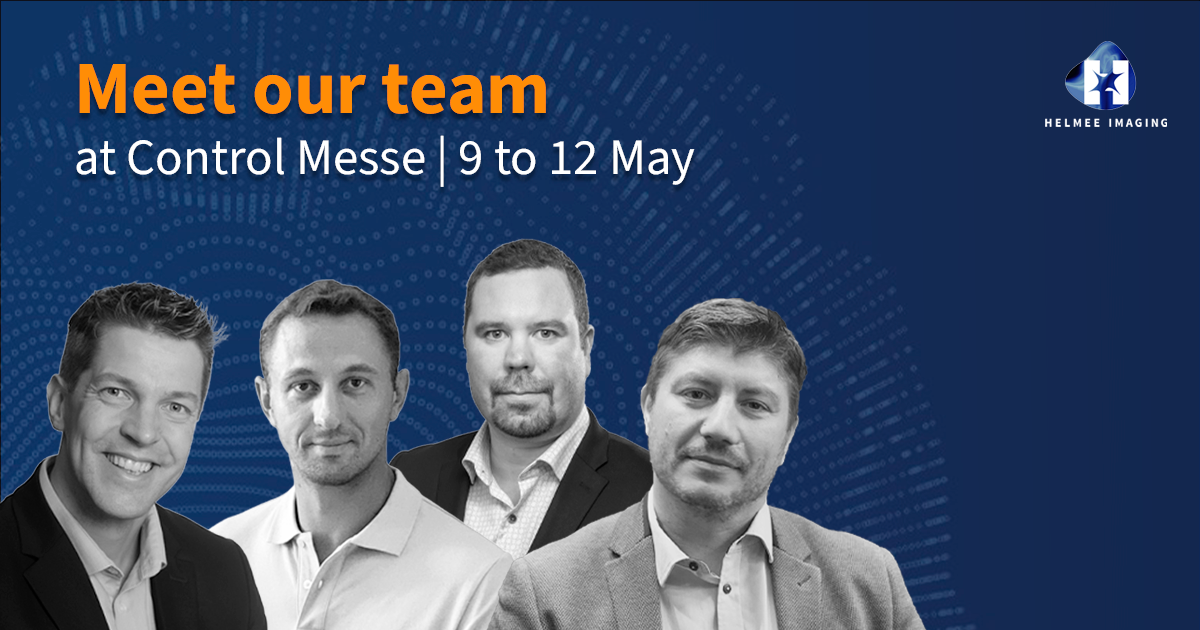 The 35th Control international trade fair for quality assurance will open its doors in Stuttgart to technology updates from vision systems, image processing, sensor technology, and measuring and test technology.
When: 9 to 12 May 2023
Where: Control Trade Fair Stuttgart
You can find us: Hall 5 – Stand 5110
As a forerunner in automated visual inspection, Helmee's team will attend the event among other industry leaders to discuss trending topics, including modern software, inline inspection processes, and AI-assisted systems.
We are offering free tickets to its valued partners and stakeholders
Claim your ticket
Redeem your free ticket with Helmee's partner code: ZLU83-274A7
At Control Messe, you can catch up with our long-term and new team members
Mika-Petteri Kuro (CEO)
Fredi Janz (Sales manager DACH)
Antti Rosendahl (VP, Technology & Operations)
Christophe Raix (VP, Product & Offering)
Come meet us at the venue, or contact us in advance to set up a meeting!
To learn more about CSD® technology and automated inspection of highly reflective products, please contact us.
We look forward to discussing the subject with you further!
Follow us on social media

Get a feasIbility study
Challenge us
with your own product
Our machine vision system recognizes all electroplating defect types — manual inspection is never capable to the same accuracy.
Challenge our game changing technology with Your products! Get in touch and let's get improving.
Automated surface quality inspection