The perfector. Helmee AOI.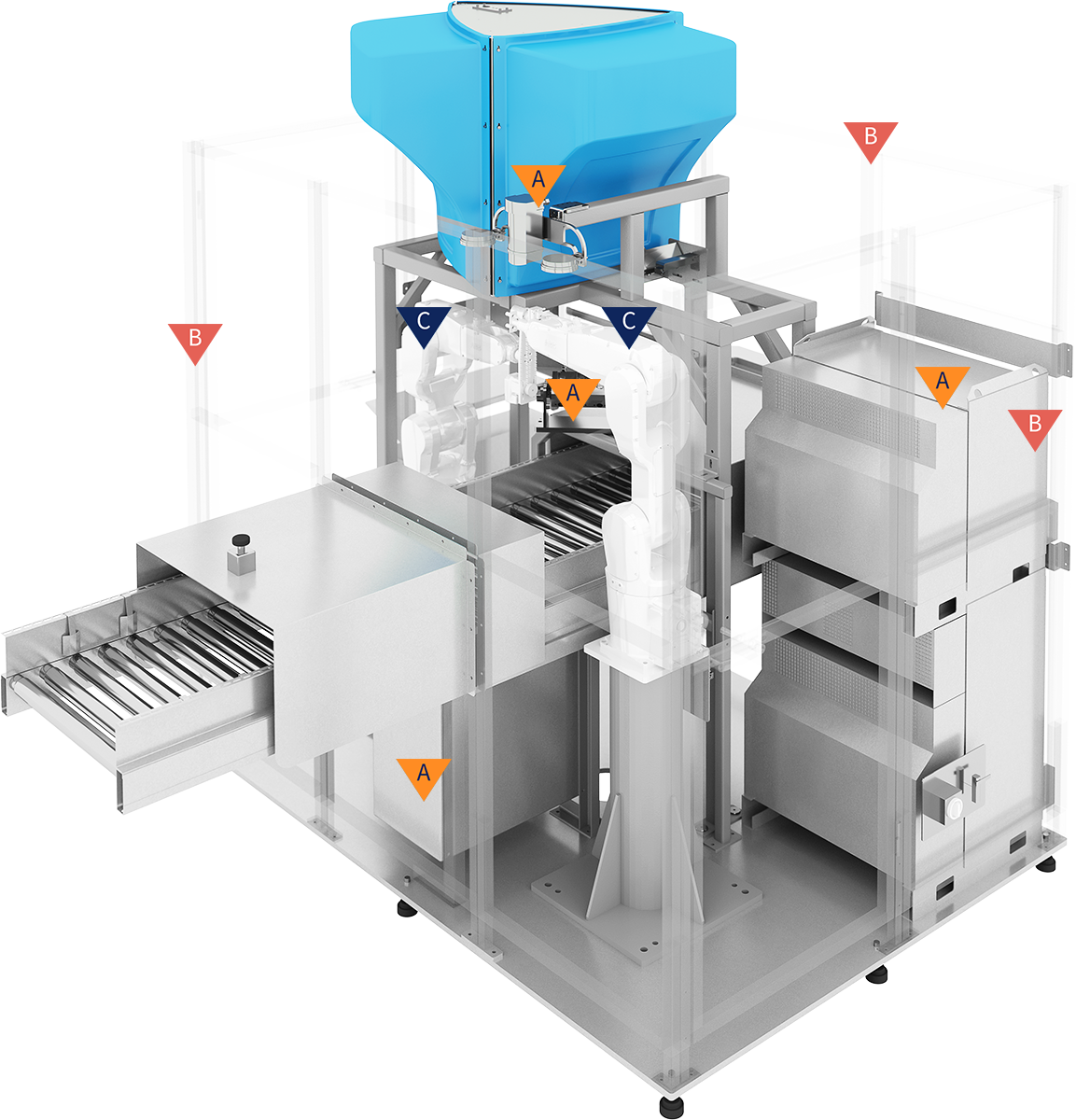 A Cameras and software
The Helmee AOI system is built around three high-resolution, high-speed cameras and Helmee's own optical arrangement, which is part of the CSD™ (Covered Stereo Deflectometry) technology. The other part of the CSD® is our proprietary software, which can create models of the surface properties, such as shape and reflection quality in addition to the typical grey-scale images from the cameras. For illumination, we use special long life light projector based on lasers, leds and micro-mirror technology.
B Construction and design
The system is enclosed into an industry grade frame and covers that are designed for long life time and easy to maintain. Helmee AOI system software is running in a high end PC with the most powerful processors available, to squeeze the image processing time into minimum. The system software includes all the tools and features needed to operate, report, analyse the inspection process and to teach new parts to be inspected, just pointing and clicking. No programming is needed!
C Robots
Helmee AOI is integrated into a robot cell that has two ABB industrial robots and a tray conveyor for part handling. These robots move the parts to the inspection system's field of view quickly and sort them according to the inspection result. Helmee's robotized AOI system can inspect over 1 million parts in a year.
objects inspected per year
We have come a long way from the 1960s when the idea of "machine vision" was introduced. After decades of research and testing, it was in 2012 when the three founders of Helmee had a conversation about the topic. This was the first time when the need and the technology met and gave birth to an innovation that laid foundation to the Helmee Imaging Ltd.
Matti Saarinen
Customer Validated Inspection Accuracy %
Inspection time per object (ms)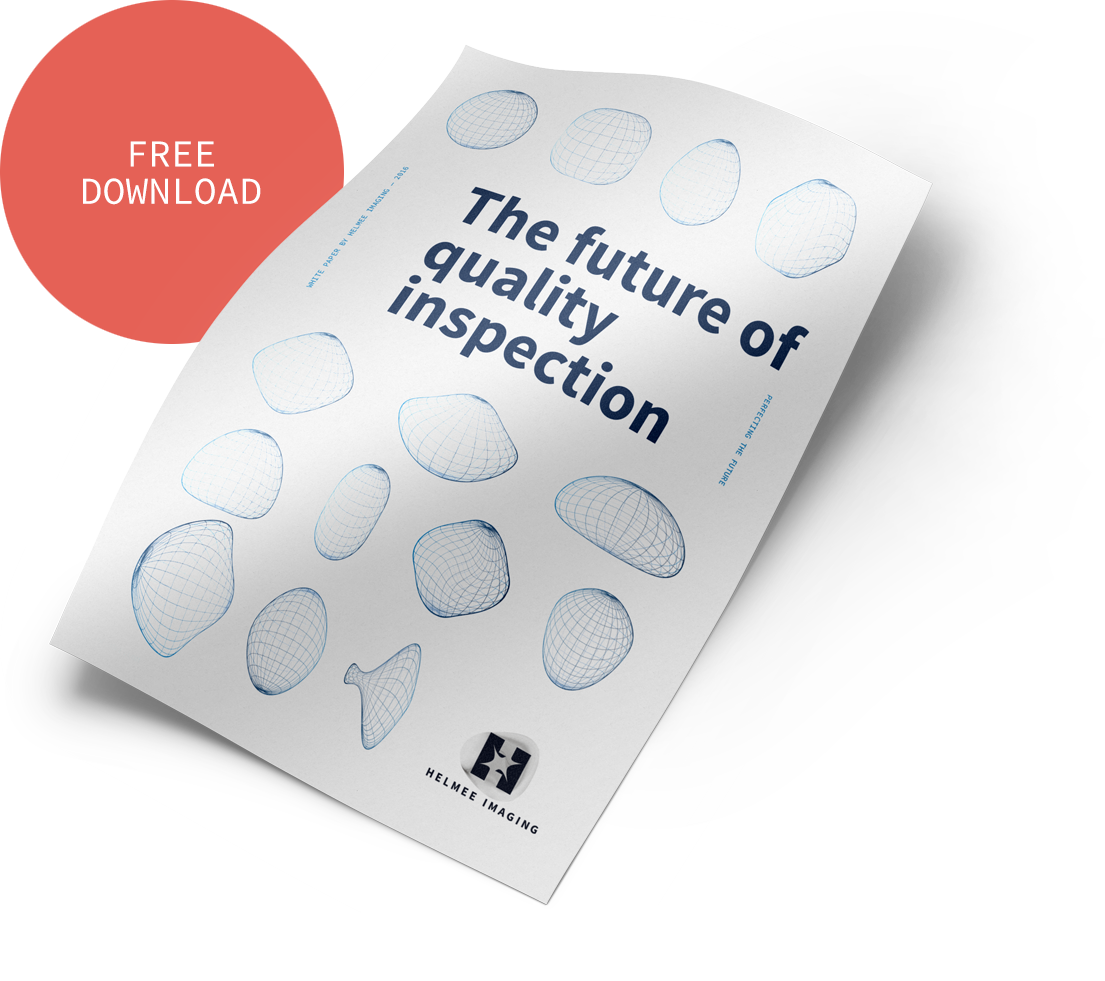 Automation reaches everywhere step by step. How will it affect your business? Possibilities are enormous. Download our white paper and learn about the future of quality inspection.
Meet the minds behind Helmee AOI
We are band of innovators and tech-junkies, focused on making the future just perfect.
Our team